WORKSHOPS/SPECIAL EVENTS/RETREATS
Private Yoga/Meditation with Anne Dries
$150/90 minute session
Private, one on one yoga and/or meditation training can benefit students of all levels.  For first timers and beginning yoga students, time spent one on one will ensure that postures are performed safely at your optimal level and in alignment with your individual body, right from the start.  Our bodies need different things depending on our biomechanics, injuries and imbalances.  Every body is different!  Not all postures should look the same for everybody, as we are all created differently.  A personal yoga training session will individualize yoga for you, and make future classes you take more beneficial.  Extremely beneficial for students with injuries, a private session will help you understand how to modify different poses that meet your healing body's needs.  For more advanced students the private yoga training session is also very beneficial.  Sometimes we find ourselves in habits of alignment that are not always the best for us.  Although this will be pointed out to you in group classes, private training allows us to look more closely at your body, recommending a tailored approach to each pose.  It is also a fantastic experience to receive assists in each and every posture!  Even the most experienced yoga students can benefit from an alignment refresher such as this.  Feel yourself getting deeper into each posture with the help of your instructor, and work on specific areas that you find most challenging.
Email Anne directly at buddhanestyoga@verizon.net to schedule your time.
Build Better Balance
 with 

Deb Joyce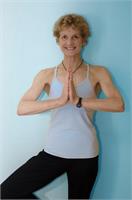 Saturday, March 24, 2018
1:30 – 3:30pm
$30
As we age, our eye-sight worsens, sensory-motor feedback slows, hearing diminishes, flexibility lessens and both muscle and joint strength may decrease. These age-related changes increase the likelihood of a fall, when we encounter planned or unplanned challenges to our balance during day to day life. Yoga is one avenue to improved balance.
This 2 hour workshop will focus on building better balance from the base up through the practice of standing yoga poses. Balance is a skill that can be practiced and improved both on and off the yoga mat. We will begin with an overview of the key components of balance (foundational feet, core activation, visual focus, muscular engagement, and breath). After a gentle warm up, we will apply these principals to standing balance poses in yoga such as Tree, Dancer, Airplane, Figure Four, etc. This workshop is open to non-yogis who want to work on improving their balance in daily living as well as yoga students who want to approach standing balance poses in yoga with greater awareness and confidence. We will conclude with some simple steps we can take to improve our balance in daily living.
Register for this workshop by visiting our website buddhanestyoga.com/buyonline/workshops
Restorative Yoga
 with 

Heather Thomas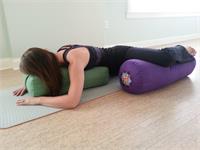 March 31, 2018
3:00 – 5:00pm
$30
Take time for yourself and relax deeply in this workshop dedicated to peace and calm.  Restorative yoga is a luxurious practice that uses many and varied specialized props to support and stabilize the body in order to promote maximum comfort and deep relaxation.  Unlike active forms of yoga, a restorative session serves to provide rest and healing.  Soothed by eye pillows, bolsters under your spine, knees and elbows and warmed by a blanket you may expect a mix of breathing techniques, mindful meditation and classical restorative yoga postures.  The workshop will conclude with an extended guided meditation.  Very much like a good night's sleep restorative yoga's effects are felt long afterwards.  Some of the benefits of this practice may include:
strengthens your immune system
lowers blood pressure and heart rate
improves mood and overall wellness
releases deeply held tension
soothes your nervous system
relieves stress and anxiety

BNY Yin Yoga Teacher Training 20HR
May 4, 5, 6 2018
Classroom Hours:
Friday, May 4, 11:00 – 5:00pm
Saturday, May 5, 9:00 – 5:00pm
Sunday, May 6, 10:30 – 4:30pm
You have deepened your practice and teaching skills with a 200HR training but you are looking for a more in-depth exploration of the yin style.  This advanced training furthers your intellectual and experiential range to include the more internal, quiet practice of yin yoga, preparing you to confidently lead others on this mindful path of exploration and awareness.  Learn why yin yoga is important as it relates to our nervous system, internal organ health, energetic vitality and general well-being.  Along with deepening your study of pranayama and mindfulness we explore Chinese meridian theory and apply the ancients wisdom to understanding the importance of a yin practice as well as sequencing of yin poses.  Learn how to group poses for the kidneys/urinary bladder, liver/gallbladder, and stomach/spleen.  You will have the opportunity to experience the poses, and practice leading and assisting others.
This training qualifies for 20 Yoga Alliance continuing education hours.  Students must have a minimum of a 200hr yoga teacher certification to register.
Cost $410
Payment in full due 4/13/18
Register for this Yin Yoga Teacher Training by visiting our retail site: https://clients.mindbodyonline.com/asp/adm/main_enroll.asp?fl=true&tabID=8
Please note that training fees are non-refundable.
Contact Anne at buddhanestyoga@verizon.net for additional upcoming training dates and more details!
MORE WORKSHOPS ARE COMING SOON!